Realizing better adhesive efficiency is one of the most effective defenses against rising costs for materials and supply.
With rising costs of raw materials, increasing shipping rates and labor challenges, you aren't alone if your organization is actively seeking ideas to reduce costs. One way you can positively impact your bottom line in the current economic climate is to ensure you are being efficient with your adhesive application.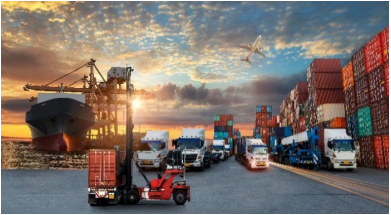 Troubleshooting to try on your own
APPLIED Adhesives experts—including Central Regional Technical Application Specialists Pete Turner and Nick Vogt, and Central Regional Sales Director, Nate Severson share their ideas for how you might help your organization.
The consensus from this group is that the often-used solution of "more hot-melt adhesive is better" usually does not best address the challenge at hand. While turning up adhesive application pressure on the melting system can solve some issues, like a blockage, it also can increase costs by up to 10% or more.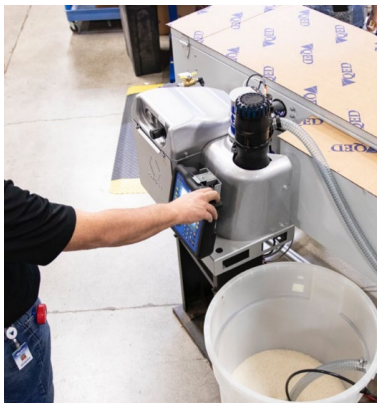 Check your equipment and application parameters
Examine nozzles to see if sizing is consistent throughout the line—
nozzles with larger openings dispense more adhesive.
Determine if temperatures are consistent across heat zones— consistent temperatures reduce viscosity variance, leading to a more consistent application volume.
Review package design setup to ensure that adhesive pattern and machine timing are correct.
Keep your adhesive supply bins covered to avoid debris contamination.
Keep tanks filled to reduce char and maintain a steady supply of adhesive at proper temperature and viscosity.
Always remember APPLIED has you covered, and we are here to help optimize all you application settings to keep you up and running.
Adjust settings as needed
High pump pressures may also be an indication of restrictions or clogged filters.
Turn off machines on non-production days. This can be assisted by using schedulers. set-back temperatures are great for extended downtime or breaks during production.
Confirm complementary lines (e.g., top, and bottom or left, and right) are producing similar applications—if one line is doing the job and using less adhesive, adjust the second line to match.
Examine ordering
Ordering a larger quantity in one shipment can help reduce freight costs.
Consolidating SKUs can mean fewer vendors and a more efficient process.
Considering if a lower application temperature adhesive would be appropriate can help maintain equipment for longer, and improves safety.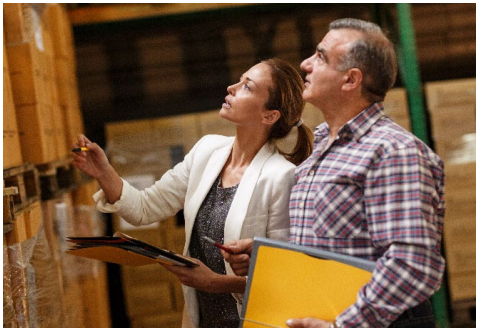 Invite APPLIED Adhesives onsite for analysis
Experts from APPLIED Adhesives are available to visit your facility and conduct a no-cost efficiency check. Through an efficiency check, you gain understanding of how your operation compares with industry best
practices, and ideas to enhance overall quality and line efficiency.
While onsite, we can gather information that offers you potential solutions to reduce your adhesive spend. For example, we might:
Assist with calculations on industry standards for adhesive cost in use.
Conduct bead placement analysis and determine ideal pattern length.
Examine pump pressure, temperature, and propose optimal settings.
Determine potential adhesive or equipment changes.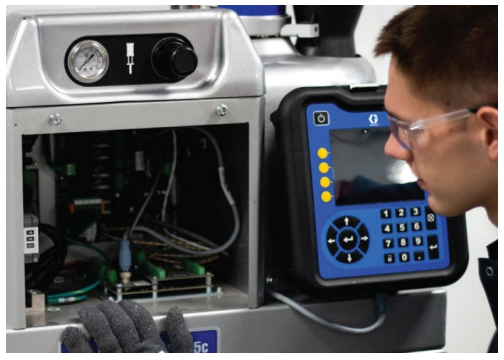 Organizations that take advantage of an onsite analysis see a variety of improvements, including:
10-30% waste reduction and process improvement
Opportunities to improve worker safety
Specific ideas on how to reduce plastic consumption
Applications optimized for your specific operations
Onsite training and materials for maintaining high performance
Invest now to save long term
You might address cost increases over time by making investments that set you up for better efficiency and better performance.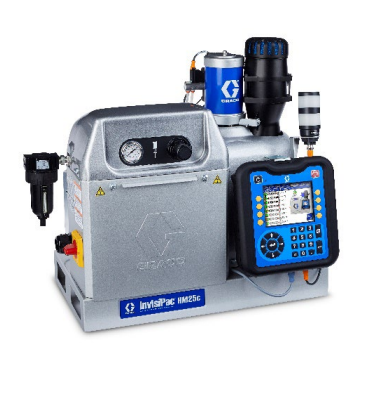 Equipment upgrades
New equipment can help you reduce spend in a variety of ways, including:
Reducing labor costs—for example, replacing the need for manually
scooping adhesive with an On-Demand system that's filled less frequently
Monitoring adhesive consumption to accurately track what you use and therefore what precise items and quantities you need to reorder
Reduce downtime and maintenance as new equipment operates reliably and performs at higher standards
Providing opportunities to switch to more economical adhesives
Enabling techniques like stitching, where long strips of adhesive are cut to precise lengths to save 20–50% of adhesive usage
Improve worker safety by eliminating exposure to hot adhesives
As your adhesive solutions partner, we can work around capital-expense budgets and roll equipment upgrade costs into ongoing adhesives spending with our equipment programs helping to increase adhesive efficiency
Committed to helping you improve efficiency
Knowing that efficiency is a key to your success, APPLIED Adhesives is here to help you with everything from specific challenges on the line, to overall methods to save on total adhesive spend. Count on us to take the time to understand your processes and offer recommendations that can make a real difference for your operations.